Our Experience In Web/E-commerce Creation & Maintenance
Stellar Front-End
Ever hoped for an intuitive, insightful, yet user-friendly look for your website? That is exactly what our front-end experts will deliver to you. We ensure that your brief is thoroughly understood, and well-translated throughout the web development process. You can rest assured that your website will not only be visually appealing but also user-centric, which ultimately helps drive conversion and creates an outstanding user experience. We will collaborate with you at every stage to ensure that you are happy with our work.
Rock-Solid Back-End
Our back-end team is readily adapting to multiple frameworks and technologies in order to match your project specifications with bullet-proof security and maintainable back-end solutions. With the utmost care placed on a wealth of experience working with both Cloud-based providers and local servers, our specialists are here not only to proactively recommend the latest technology that would save you time and money but also deliver ongoing maintenance services, monitoring solutions, alerts and much more.
Built Exactly For You
No project is the same, and each client is unique. At Amagumo Labs, we understand that every project is different, so does every client's need. Therefore, we work hard to understand your goals and take pride in creating tailor-made solutions that address your business requirements and context specificities. Carefully select the best among a variety of solutions, we adopt technologies and processes which are suitable not only for your short-term needs but also for your long-term plans.
Flawless Procedures
Having rich experience in working with clients of all sizes and sectors, from small start-ups and NGOs to large corporations, we're always striving to leverage optimized approaches to web development while applying zero-tolerance standards. Our project managers and lead developers will track every step of the project, from inception to completion, and keep you informed all the way, through all communication channels (Zoom, Team, Slack, GitHub,…) to ensure a smooth process – as well as smooth delivery.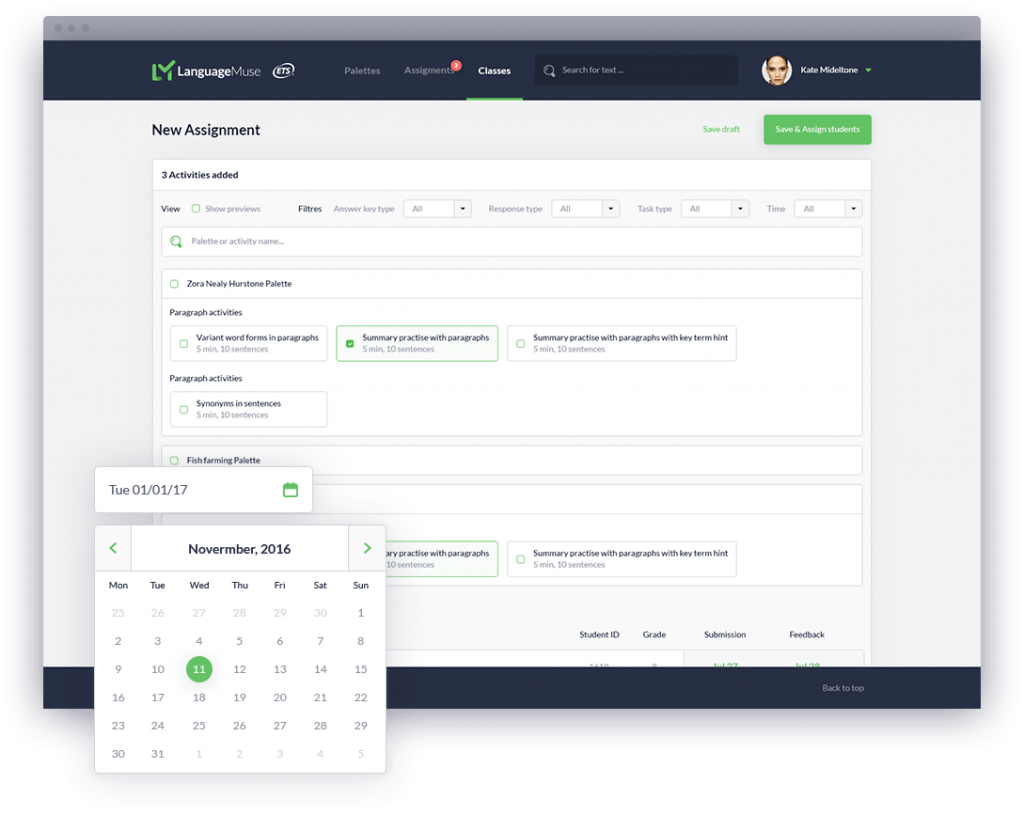 Back-End Product Showcase
Developing purposeful software combined with a sophisticated back end is our specialty. Language Muse, a web-based application that we created, is such an example. Built from scratch for the Education Testing Service of the USA and designed to support American English teachers, Language Muse not only assists educators in collecting linguistic inputs using NLP (Natural Language Processing) technologies and making it easier to prepare relevant exercises but also helps them develop their language classes by providing them with auto-generated education materials.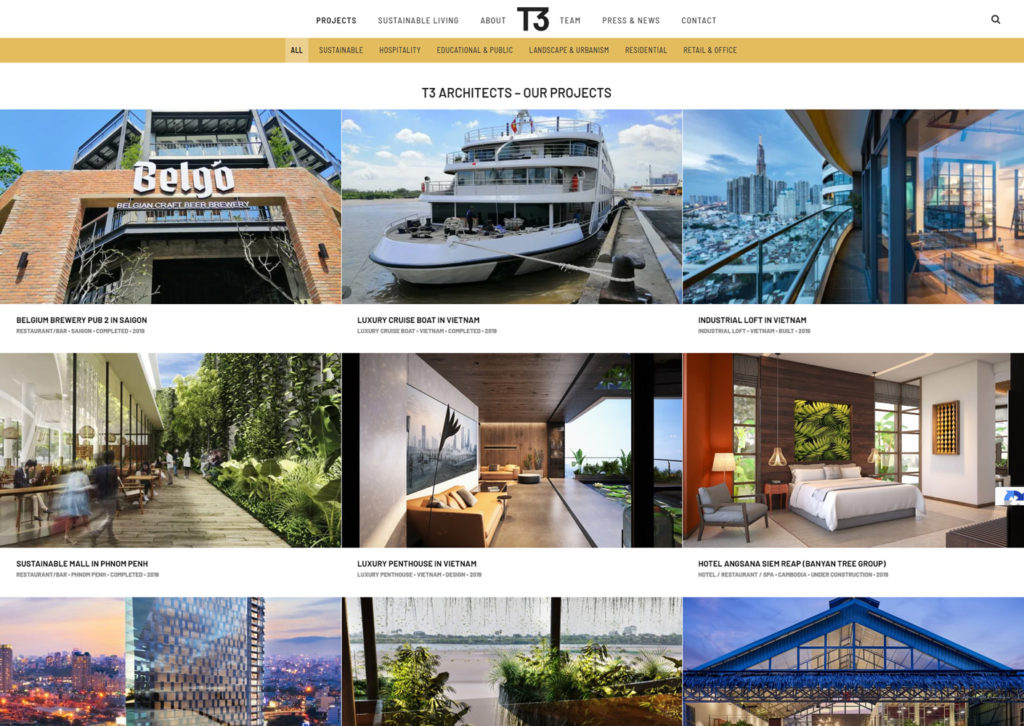 Front-End Product Showcase
Putting a strong emphasis on a very visual project without compromising readability is a tough challenge for any portfolio website. When T3 Architects approached us with their business challenge, we proactively delivered a beautiful website that successfully showcases their craftsmanship intertwined with exceptional quality. This project blends our designer's expertise and aesthetic vision into an endlessly expandable interface, easily sortable navigation tools, internal dedicated project pages, and logical web structure…all in one presentation that provides our client with a true competitive advantage.
Our State-Of-The-Art Technology Stack
Using a top-notch technology stack is important for delivering scalable, error-free business applications. Here are some of the web development tools we use to build high-quality software for you.
python
.
The optimal programming language for cross-platform applications, used by Dropbox, Spotify or Netflix
React Js
.
A perfect library for dynamic, state-of-the-art applications.
Laravel
.
The framework that empowers developers to create scalable, real-time, event-driven applications.
Vue js
.
Progressive and lightweight framework for building user interfaces. Suitable for both small and large-scale Single Page Applications.
Angular
.
Developed by Google, this framework is used for building client-side applications with optimal structure.
Django
.
The must-have combo for any web application software.
Our Strong Expertise in Web Development
Either you are a Large Enterprise, Start-up or NGO, you will be well-served by our dedicated teams whose experience and expertise is specialized not only in developing standard applications:
Inventory, Order and Invoices system for Furniture and Linen industries (Japan and France)
Point Of Sales for retail and restaurant (Vietnam)
Commodities Trading App (Hong-Kong)
…but also in delivering tailor-made applications with specific technological requirements:
A uber-like platform for wastes management (FR)
A Synthesio-like app for Stakeholders management (Africa continent)
Quality control and follow-up platform for large convenient stores chain (Japan)
CRM and Opportunity managements for Law firm (International firm)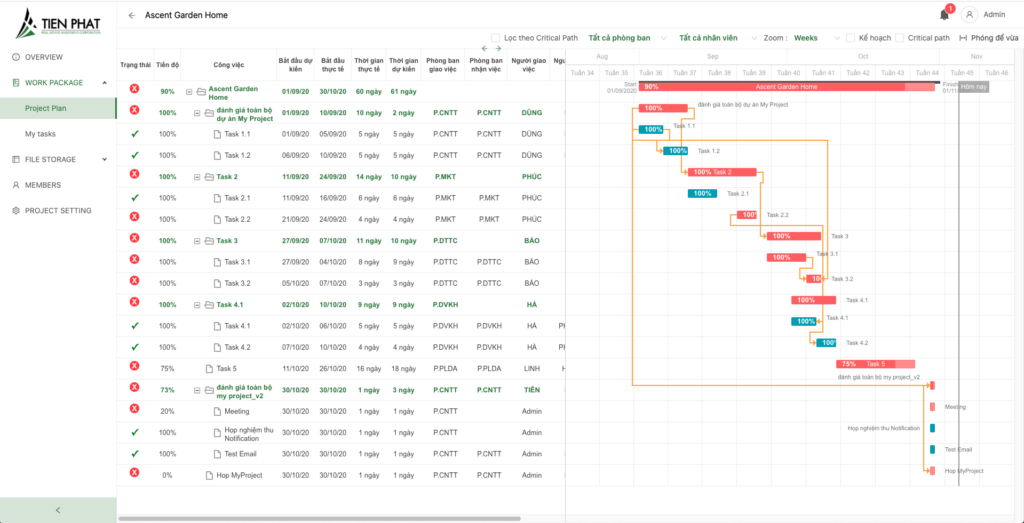 TIEN PHAT Group is a construction company belonging to the HOA BINH GROUP.
MY PROJECTS is an online application, specialized in construction project management. However, contrary to MS PROJECT, this application can manage infinite levels of tasks, provides users with a clear overview of what is happening across stakeholders, and helps our client gain critical information to make informed decisions along the project management process.
_________
App Back Office: Laravel, MySQL
Front-end: ReactJS
Our Diverse Client Portfolio
We are entrusted by many companies around the globe to be in charge of their web application development & maintenance. Here below is one among many successful work examples on which we had the pleasure to work with our clients: