UX/UI Design
Having a team focused only on designing beautiful products won't be sufficient. We believe that you appreciate a comprehensive service that offers a complete design process of understanding your problems to create solutions that answer to your questions and lead you to success.
At Amagumo Labs, our designers have experienced working with a variety of company sizes in different sectors, helping them sharpen their knowledge and finetune their approaches to cater to your requests. From consultancy to illustration, our UX/UI designers are capable of offering design strategy, brand identity innovation and finally developing beautiful products as well as interfaces with captivating user experience.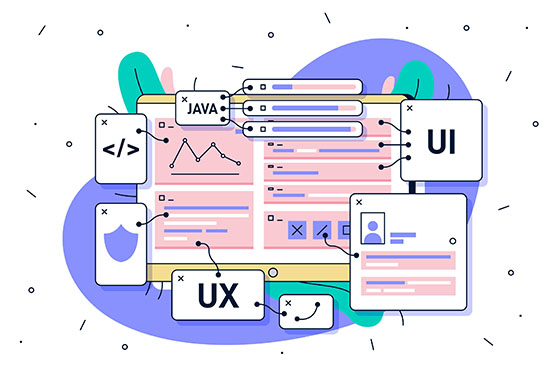 DevOps Engineer Work
Hiring qualified engineers with the right skillsets, experience level and credentials in Vietnam is a big challenge. It takes time to find relevant profiles and good outcomes are not guaranteed. Throughout the years, we have developed an extensive list of DevOps specialists whose experiences are solid in different industries and whose performance are always at the top. Our team can help you build user pipelines and cloud platforms, run any software with best practices on the most modern cloud vendors, accelerate progress and improve outcomes. We are confident to assist you through uncertain and difficult technical challenges and pave the way for your success.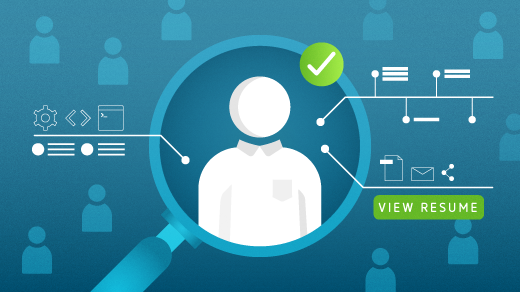 Machine Learning & AI
Machine learning systems process and analyze enormous amounts of data without explicit programming. They scrutinize previous experience and improve performance on the fly. At Amagumo Labs, we have rigid hands-on knowledge of developing self-taught software for Healthcare, Fintech, Real Estate, Entertainment, Information and Content Management, Education and other industries… We can write machine learning algorithms with Python and R and use multiple additional frameworks and libraries such as Caffe, DeepLearning4J, TensorFlow, Theano, Torch, and more.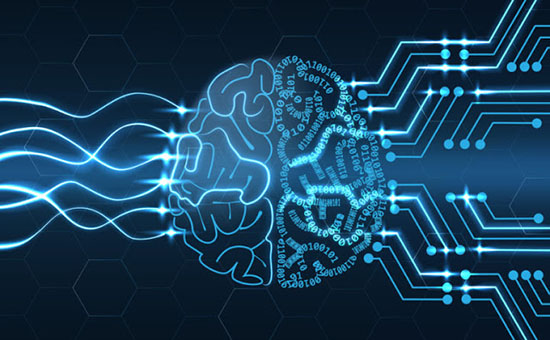 QC & Defect Detection
We do not only develop applications but also govern and control their lifecycle management activities to improve quality and ensure the applications deliver your expected business values. Quality management and defect detection are critical components of the development process. By implementing a rigorous testing procedure into our work, we help our clients avoid system bugs, UX issues and a whole host of seemingly small errors, which, if left untreated, could lead to larger-scale problems. Our software QC & Defect Detection services are unrivalled.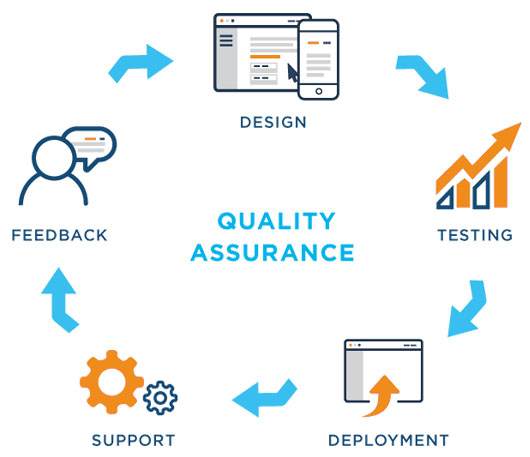 Benefits of Using A Dedicated Team Model for Customized Digital Solutions
When You Should Consider Having A Dedicated Team Model
If you are planning to build long-term strategic relationships with a software development service provider
If you are in need of having a full-fledge software supporting team that has various skills and expertise without being able to manage them directly
If you are looking for a quality software development team and want to keep the development cost to the minimum
If your requirements and goals haven't yet been clearly defined and may undergo significant changes during the development process
If you are working on a project that has tremendous scalability opportunities and your budget is limited
What Major Features A Dedicated Team Model Can Offer
A fully dedicated team for you and only your project
A qualified Project Manager and an experienced Business Analyst with whom you can seamlessly communicate
Participation in the selection process to choose relevant software developers as well as overall control of their work if you wish to
Direct control throughout all stages of the project development process
A Project Management timesheet, specifying all tasks undertaken in a development cycle and being regularly updated in real-time
Reasonable costs which can be fixed and charged on a monthly basis
Participation in task assignment, resource allocation and development milestones
Other Benefits Of Using A Dedicated Team Model
Transparency, efficiency and streamlined working process
Quality resources at relatively competitive rates compared to other fixed-price project bids
Short-term investments can be flexibly extended to long-term engagement, including maintenance, infrastructure, startup expenditures or taxes
An extension of your own development team with reduced administrative overheads and other complications
Free access to a vast pool of IT professionals with diversified programming skills and experiences relevant to your project requirements
Complete control over the team structure with easy replacement or addition of the team member based upon your demand
In the event of a prolonged project, the same team will keep working for you, on your project or helping you handle transitions without generating any hassles
Increasing overall quality of your project over time thanks to on-service developers who become more qualified in the project's technologies
As a Project Manager and a Business Analyst will be coordinating the project at the Service Provider's end, the knowledge transfer and the conceptualization becomes more simple, producing more collaborative work results
Work estimates will be submitted by the PM before the start of the sprint in a DTM cycle and provide you with a detailed timesheet after completion
Improved pro-activeness of the employees due to reasonably long-term association
Direct and frequent communication with team members and, as a result, better mutual understanding;
Usage of a project management tool for monitoring the resources resulting in comprehensive task progress & reporting with extensive control.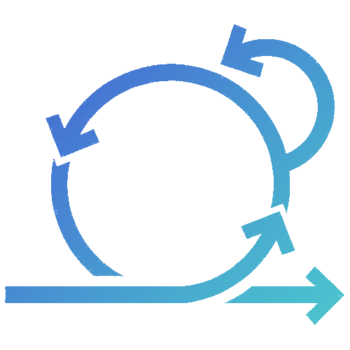 DevOps
Our experienced developers work hands in hands with our well-trained operation and IT specialists to ensure bullet-proof code releases, reliable infrastructure and network operations to improve the planning of test and deployment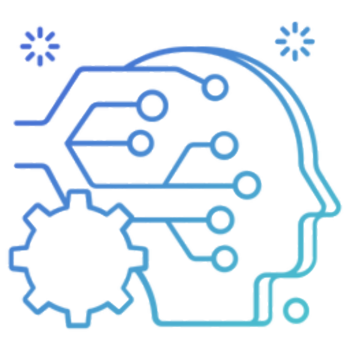 Machine Learning & AI
For a wide array of tasks, machine learning is superior to traditional software designs. It stands behind state-of-the-art search engines, real-time data science, digital security, and artificial intelligence software.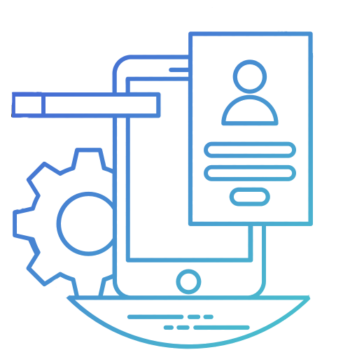 UX/UI Design
We believe that the key to success rests upon solutions that are both intuitive to use, and tailored to match our end consumers' needs. We always ensure that your end-users are at the heart of our design considerations.