Why mobile app development?
Reach wider
50% of worlwide web traffic is generated by mobile and wearable devices, and that goes up to 80% in some countries. Mobile and tablets are blending together in what is not a trend anymore.
Reach deeper
While both websites and applications are available on mobile, only 10% of user time is spent browsing. Applications allow to penetrate that remaining 90%, and bring better retention.
Reach bigger
Encompassing in-app purchases and advertising, revenues generated by mobile applications exceed $100B / year. Around 10% of the global retail revenue comes from mobile purchases !
Reach directly
Through a mobile application features, such as push notifications, you can directly speak to customers, customizing coupons, ads and discount to automatically build brand loyalty.
Some of our Mobile Development Projects
Tour And Visit Booking App – Office Building Complex
REAL ESTATE MANAGEMENT
The mobile app showcases all the PAXSKY Office Buildings in Ho Chi Minh City, allowing end-users to view a detailed plan of available offices for rent and schedule a visit with a salesperson directly from the app.
_________
UX/UI: we designed a high-fidelity with Sketch
Mobile App: REACT NATIVE for iOS and Android
Back Office : Laravel, MySQL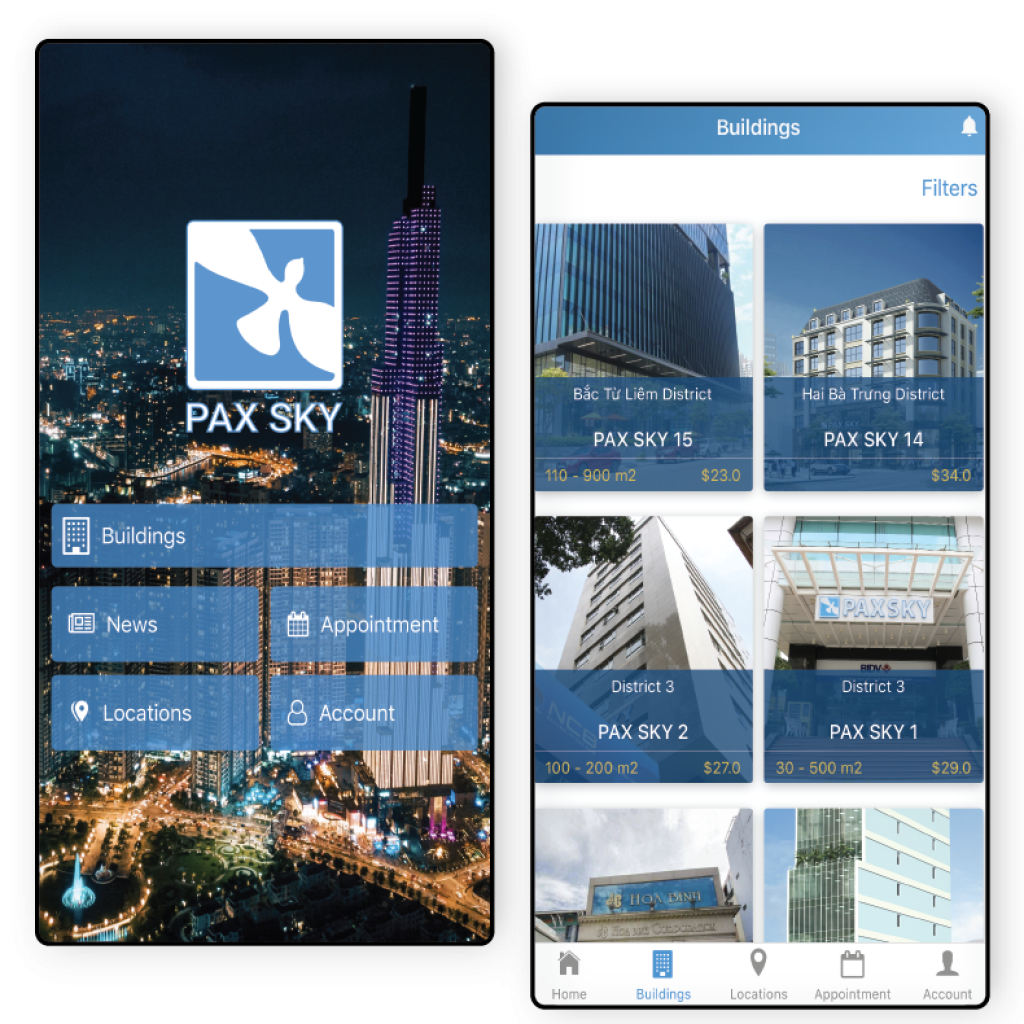 Customer Loyalty App – Restaurant Chain
HOSPITALITY & CRM
MyLife Company, an F&B group with 4 brands and more than 25 coffees and restaurants in Ho Chi Minh City, needed a mobile application to monitor their client experience and manage loyalty program.
The software links with the restaurants' POS system and helps the company to monitor its loyalty program by allowing their users to book a table, earn points and rate the services after visiting one of their locations.
_______________________
UX/UI: we designed a high-fidelity model using Sketch
Mobile App: REACT NATIVE for iOS and Android
API: 3rd party vendor (POS)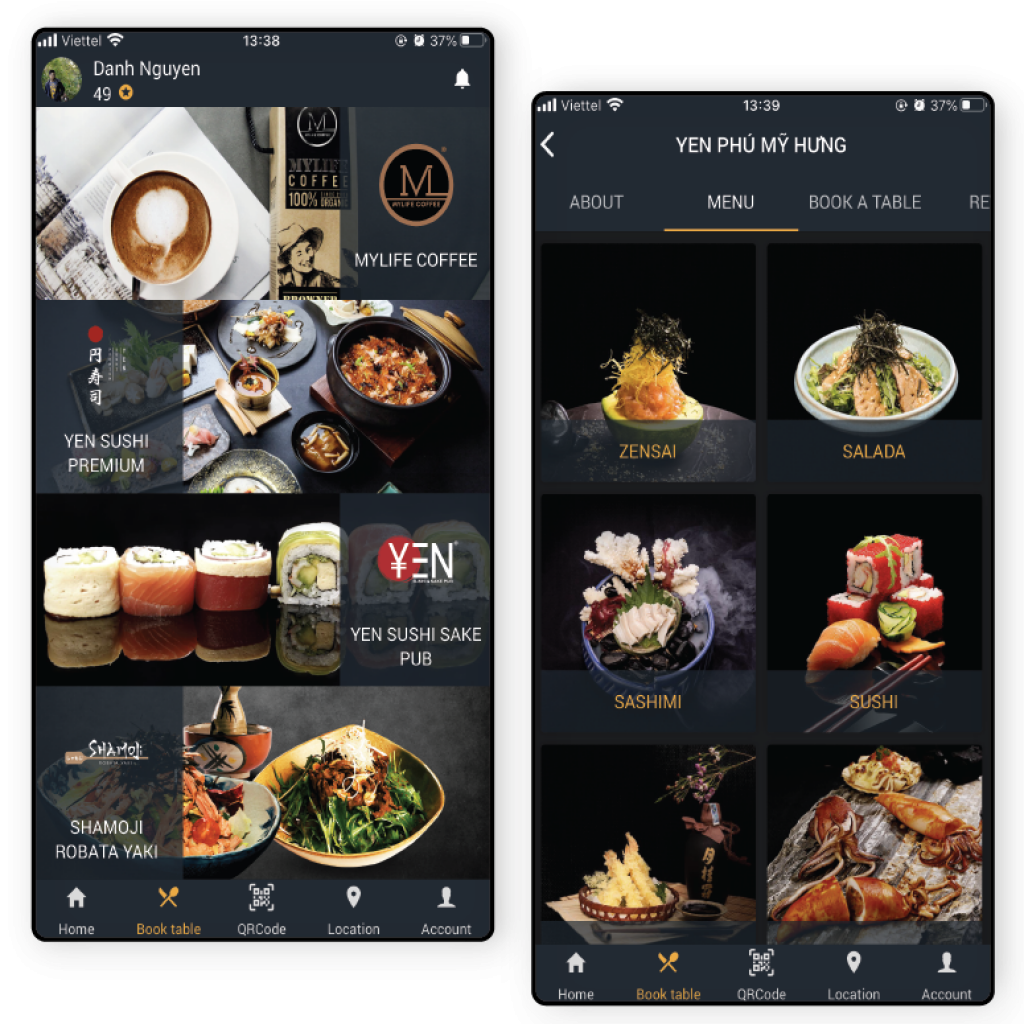 Naturopathy & Plants Discovery App – Flora Natura
HEALTH & MEDICINAL HERBS GLOSSARY
Flora Natura®️, Number 1 in food supplements under the Nature et Progress label, wanted to put its knowledge of medicinal plants at the disposal of anyone who is interested in expanding their knowledge in this field.
This request was translated into an effective mobile application that not only provides specific knowledge of medicinal plants but also helps end-users to obtain multidimensional access to plant monographs, to choose typical profiles associated with relevant vegetations via a large glossary of the most technical terms. This app is 100% free and available on both Android and iOS.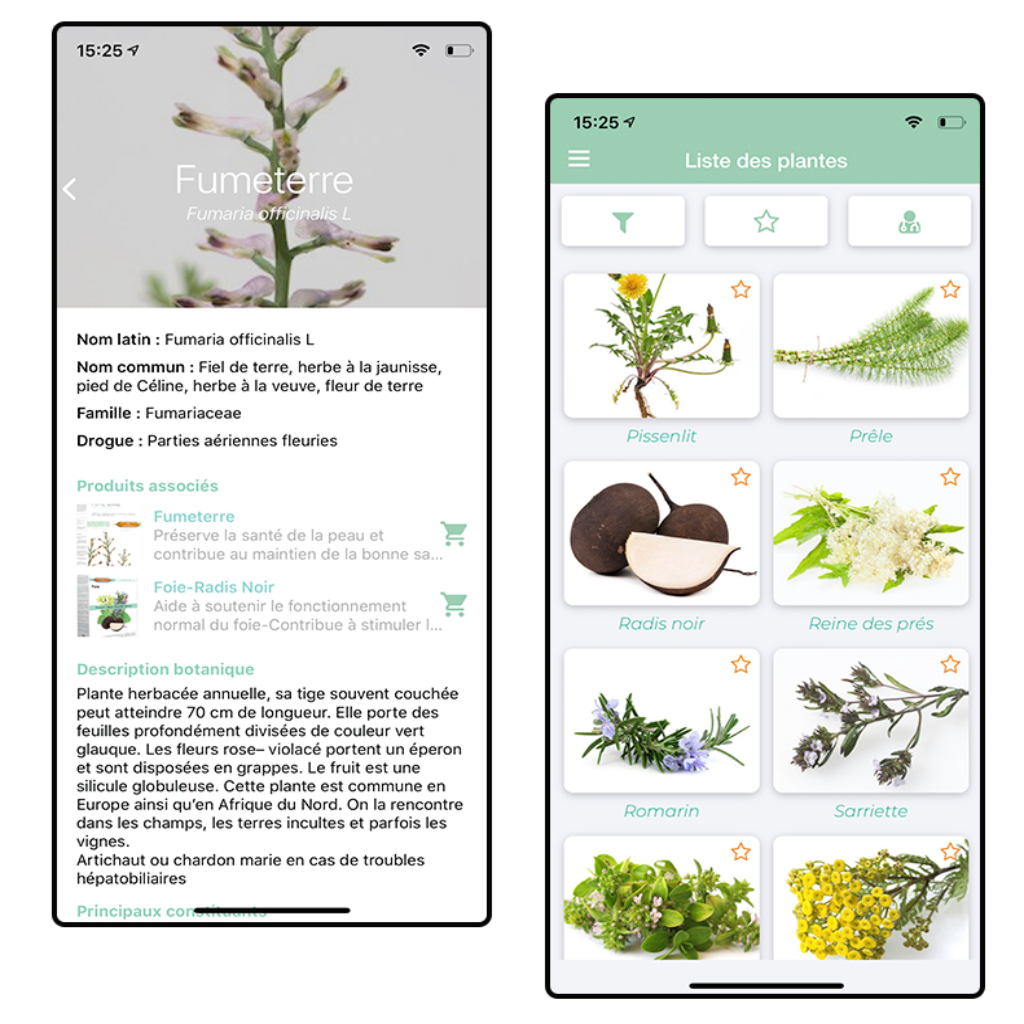 Why Should You Work With Us?
We take pride in delivering top-of-the-line applications, using trusted technologies and reliable infrastructures. The expertise and streamlined working process that we've acquired throughout the years help ensure that your application will be not only quickly and flawlessly delivered but also attractive and relevant to your users' needs.
Full Stack Services
.
Our teams will take care of your design, front-end and back-end needs, all the while ensuring maintenance. From A to Z, Amagumo Labs can handle the brunt of the production, smoothly coordinating with you to deliver products of the highest quality.
Platform Agnostics
.
Be it for iOS or Android, we'll natively develop solutions that suit any platform, keeping in mind their own specificities and guaranteeing the best possible user experience on different supports.
Smooth, Coordinated Process
.
During the development process, we couple tried-and-true tools with Agile methods, delivering reliable apps and seamlessly coordinating with your teams to preserve your vision. We pride ourselves in tailor-made solutions - and those cannot be buil without interaction with you.
Quality-Focused
.
From our UX designers down to our back-end developers, teams at Amagumo Labs are heavily focused on delivering the best of the best, by creating user-friendly, stable solutions from your applicative needs.
Our App Development Process
We collaborate with you throughout the entire cycle of your project development, from Exploration and Design, when we define needs and technologies, to Delivery and Maintenance, when we ensure that your solution stays on the top condition for your users. Discover more about our working process on How We Work.

Mobile App Development Technologies – What Do We Use To Build Apps?
Mobile application development involves skill and expertise in iOS and Android technical nuts and bolts. That's exactly why we use up-to-date, reliable solutions to fabricate your product. Our team ensures that you will receive what your business needs.
iOS
.
Mobile operating system working on Apple hardware.
Android
.
Open source mobile operating system.
React Native
.
Framework allowing to build native mobile apps using JavaScript and React.
Flutter
.
Google's framework allowing to build cross-platform mobile apps using Dart.
Our Development Frameworks
We use modern mobile development frameworks like React Native(Facebook) or Flutter (Google).
For our customers the advantages of such platform are:
Code reusability for both platform (iOS and Android)
Handy Solutions and Libraries
We usually combine our mobile apps with 3rd party solution like Firebase (Google) in order to manage light backend database and notifications.
Looking for other services?
Data Analytics + BI
Our Developers and Operations are working together to not only build and maintain highly available and reliable infrastructure but also use advanced Data Management & BI technologies to accompany you to success.
Web Development & Maintenance
We provide both back-end and front-end development. Our teams build web applications powered by bulletproof code, with stunning interfaces based on responsive web designs.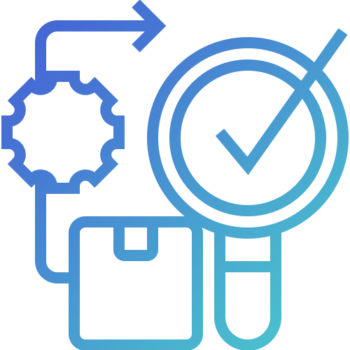 QC & Defect Detection
Defect identification requires constant inspection and examination of the software. At Amagumo Labs, our aims are to identify issues to ensure post-production quality before releasing work to you.