In the era of digital transformation, data is absolutely powerful. It helps businesses find opportunity and maximize marketing efficiency. There is no surprise that businesses are collecting more data than ever before. But somehow, more data doesn't always translate into valuable, actionable insights. If you can't separate signal from noise – and extract the right insights that help you boost marketing performance – then your data collection is a story of lost opportunity.
Driving marketing success requires collecting and visualizing data, infusing data with context, and teaming up data experts with experienced marketers. By collaborating with us, you can lay better foundations for smarter strategic decisions and make informed actions.
Talend Big Data
.
Talend is an ETL tool for Data Integration. It provides software solutions for data preparation, data quality, data integration, application integration, data management and big data.
Tableau Software
.
Tableau is a visual analytics platform transforming the way we use data to solve problems—empowering people and organizations to make the most of their data.
My Sql
.
MySQL Database Service is a fully managed database service to deploy cloud-native applications using the world's most popular open source database.
PostGres
.
PostgreSQL is a powerful, open source object-relational database system that uses and extends the SQL language combined with many features that safely store and scale the most complicated data workloads.
Oracle database
.
Oracle Database is the first database designed for enterprise grid computing, the most flexible and cost effective way to manage information and applications.
Power BI
.
Power BI is a cloud based reporting & analytics platform. It connects users to a broad range of data through interactive reports, dashboards, and compelling visualizations that tell a story.
Qlik
.
Qlik is a modern data analytics platform. Our one-of-a-kind analytics engine and AI empower any user to find hidden insights query-based BI tools miss.
We have over ten years of experience with Decisional Framework and Software programs, which BNP-Paribas and Servier Vietnam have endorsed with excellent references. We can manage a BI project over its entire life cycle, including:
Data Warehouse, Datavault, Data Lake design and implementation.
ETL (Extract Transform and Load) process and tool configuration.
Reporting design and development.
Looking for other services?
Mobile Application Development
We keep your required functionalities and guidelines in mind to develop the best applications for both iOS and Android users, ensuring that your product excellently serves your business needs.
Web Development & Maintenance
We provide both back-end and front-end development services, powered by bulletproof codes and stunning interfaces based on responsive web designs.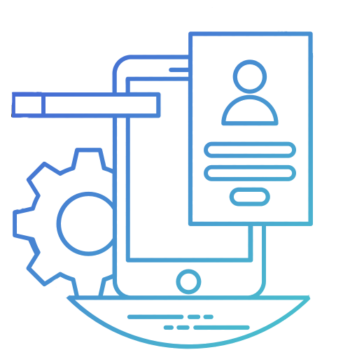 UX/UI Design
We believe that the key to success rests upon solutions that are both intuitive to use, and tailored to match our end consumers' needs. We always ensure that your end-users are at the heart of our design considerations. Our UX/UI design approach is rooted in a collaborative and interactive design as well as our solid validation process.